A STREET FIGHTER CHRISTMAS by Spidey7886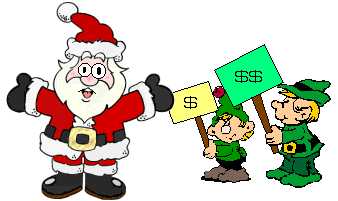 'Twas the night before Christmas, and Santa was screwed.
If no one could help him then Christmas was doomed.
The elves were on strike; no more working as slaves!
They demanded respect (and minimum wage.)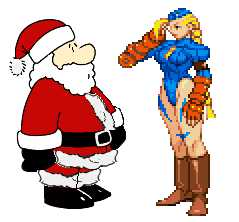 With no option left, Santa looked to the street
And saw a young girl by the name of Cammy.
He asked for her help, and she quickly agreed.
"Of course I'll help, Santa, but it won't be just me."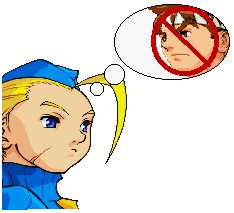 For Cammy had friends, Street Fighters she knew.
And she gathered them up (all except for Ryu.)
Guile and Dee Jay and Benimaru
Terry and Mary and Chun-Li, too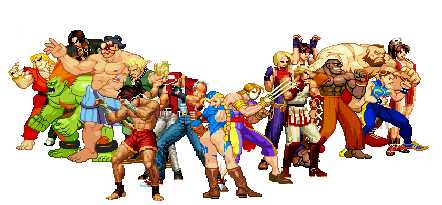 Zangief and Blanka; E-Honda and Kyo
Andy and Mai; Ken, Yuri and Joe
And shocking enough, masked Balrog came, too.
"I'm here," he told Cammy, "for the kids, not for you."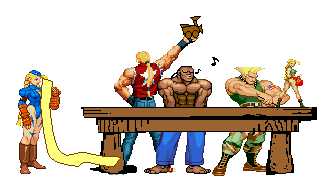 So they all pitched in and helped out St. Nick.
Reading the names and making the gifts.
"A playhouse for Sally, a toy train for Juan,
And a large Cammy doll for some guy named Stefan."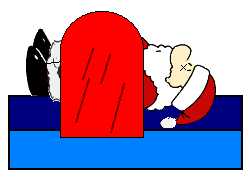 Working together, they'd helped save the day.
They boxed up the toys and loaded the sleigh.
But Santa was sick, he'd gotten the flu!
"Perfect," said Dee Jay, "Now what do we do?"




With no time to lose Cammy jumped in the sleigh.
"I'm going myself (I hope its ok.)"
"We're coming with you!" everyone said.
And with that all the Street Fighters hopped in the sled.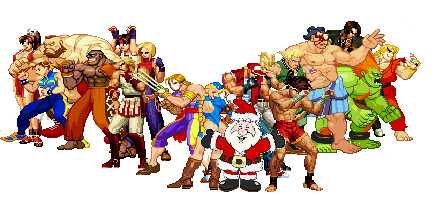 They delivered the toys, and Christmas was saved!
And when they got back, Santa felt ok!
"Thank you." he said, then he yelled in delight:
"MERRY CHRISTMAS TO ALL, AND TO ALL A GOOD NIGHT!"